Since 2006 Shoreline has helped hundreds of companies to improve and subsequently thrive.
We help business owners discover the wealth locked in their businesses by analysis, planning, up-skilling and action. Our unique investigation process ensures we get the right result for you to achieve business success.
We are a company focused on delivering tailored and effective business management solutions to businesses of any size in South East Queensland.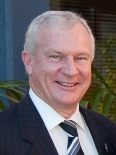 Ian Davies has had extensive experience in financial and management accounting, treasury, secretarial, compliance, management information systems, and business development.
The majority of Ian's career has been in the Manufacturing Sector, holding senior finance rolls with James Hardie Industries and Boral. In addition, Ian has worked in Property Development, Construction and more recently Vocational Education.
Ian has strong values and beliefs about how he conducts his business and these permeate through Shoreline. His point of difference is his personal approach and immersive style of business consulting. Ian develops a strong working relationship with his clients and is renowned for his 'extra mile' approach.
Staying true to his business ethics and immersive nature, Ian has completed a term as the President of the Queensland Divisional Council of CPA Australia. He has also been a member of the CPA Queensland Small to Medium Enterprise Committee and served as the Board Chair for the Australian Trade College North Brisbane. Ian obtained a wealth of knowledge in each of these positions and is delighted to share his expertise with all Shoreline clients.
Ian holds a Bachelor of Business and holds the status of Fellow with CPA Australia
"At Shoreline, we strive to deliver well thought out, strategic solutions for our clients. Our team is highly experienced in both running small businesses and managing Blue Chip Companies, which is why we are able to offer an "across the board solution" for emerging to medium sized businesses. Being able to guide business owners along their path to success is our passion.
Through our education systems and our proven Business Development Program we are able to nurture our clients towards accomplishing their goals and unlocking the wealth in their business."